世界の雪の概要
皆様が最高の雪の状態を見つけられるようにこのページを作りました。Snow-Forecast.comの現在過去未来のデータソースを組み合わせ、更にそれを定期的に更新しています。雪のまとめのページでは、全ての主要なスキーリゾートの情報を月曜日と木曜日に更新しています。世界中に存在する当サイトのレポーターがツイッターで情報を送信すれば、アイボールレポートとしてリアルタイムで更新されます。リゾートピックアップのリストには、新雪が予測され、粉雪が報告されている世界中のスキーリゾートが記載されており、そこには最新の積雪量も載せられています。
SNOW NEWS UPDATED 16 JULY 2019

INTRODUCTION We briefly reached double-figures for the number of ski areas open in the Alps at the weekend as Saas Fee, in Switzerland, became the latest glacier to open for summer skiing. This took the tally across Austria, France, Italy and Switzerland to 10.
AUSTRALIA Australia is the place to be for powder lovers this week as snowstorm totals have now passed the metre mark at some Aussie ski areas after a week of almost non-stop snow. Perisher (102/102cm), the country's biggest ski area, has reported the biggest accumulation of more than a metre and is also the first in the country to report a metre-plus base this season. Its number of open trails has more than doubled to around 70, more than half its total. Other resorts have largely reported 70-90cm totals. Falls Creek (73/73cm) and Mt Hotham (73/732cm) have about doubled their base depths and each has 50+ runs open as a result. The snow eased off at the start of this week bringing some epic fresh snow days, much to the delight of skiers and boarders lucky enough to be on Aussie slopes on Monday.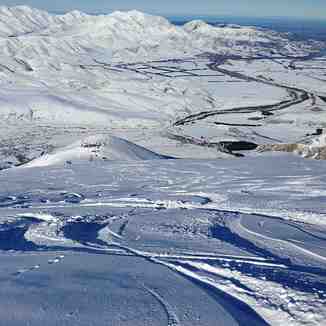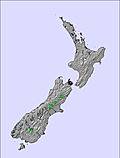 NEW ZEALAND There's been a dramatic improvement to conditions in New Zealand with heavy snow arriving over the weekend at most of the country's ski fields. Ski areas have reported up to 30cm (a foot) of fresh snowfall over the past 72 hours. However, there has been the usual logistical issues of strong winds and access-road blockages in places at times. Some that have delayed opening, like Rainbow (16/30cm), say they'll open soon. In fact, Rainbow will open on Wednesday. Turoa's (15/85cm) base depth, the deepest in the country so far, has grown 5cm up top.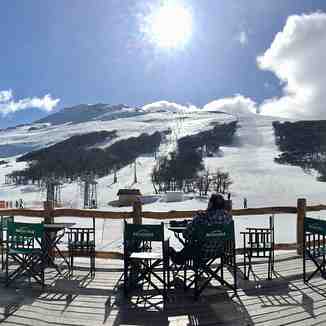 ARGENTINA There's been some light to moderate snowfall across Argentina over the past few days with Cerro Castor (45/130cm), one of the world's most southerly major ski areas, now reporting the country's deepest base with 10cm of fresh. The continent's biggest ski area, Cerro Catedral (23/ 63cm) near the ski town of Bariloche, by contrast, has the lowest base in the country so far. Although, as usual, there are more than twice as many runs (35) and lifts (25) open as anywhere else in the country. Caviahue (60/90cm) has posted the biggest snowfall accumulation since the weekend with 12cm (5 inches) of fresh snow.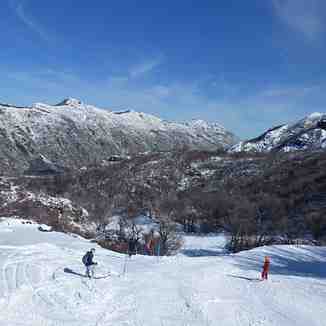 CHILE The snow depth at the south Chilean ski area of Nevados de Chillan (100/157cm) is the deepest in the Southern Hemisphere so far this season with a little more fresh snowfall over the past week. Portillo (60/120cm) is still in fairly good shape with more than a dozen runs open whilst Valle Nevado (0/40cm) is still waiting for a good dump. Although it too has more than a dozen skiable runs.
SOUTH AFRICA With temperatures staying between zero and +5 Celcius over the past week the priority at Tiffindell has been to maintain snow cover (after the natural snowfall a fortnight ago boosted snow-machine made cover). The centre remains fully operational.

LESOTHO It's a similar picture to South Africa here with mostly clear skies over the past week, above zero temperatures, no fresh snowfall and a focus on maintaining the main slope, a 700-metre long white stripe on a green-brown background, and the centre's terrain park at Afriski.
NORTHERN HEMISPHERE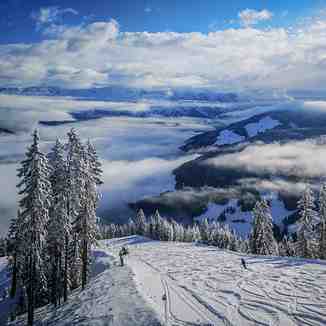 AUSTRIA Three glacier areas remain open in Austria. Although one of these, the Kitzsteinhorn (0/150cm), is due to close for snow-sports again, after a brief summer opening, later this month. Temperatures dipped away over the weekend and there was actually 5cm (2 inches) of fresh snow reported on glacier slopes. Hintertux (0/205cm) continues to maintain one of the largest summer-ski areas in Europe with 20km of runs open. The Molltal glacier (0/270cm), the third area currently open in Austria, has a lot less skiing available but does post the deepest base in the country.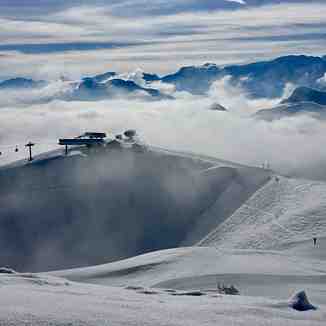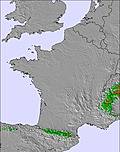 FRANCE There was some cold snowy weather on the glaciers at Les Deux Alpes (0/220 cm) and Tignes (0/150cm) this weekend too as temperatures dipped below freezing as precipitation hit. Val d'Isere enjoyed its final weekend of its summer-ski season before closing on Sunday. Les Deux Alpes marginally claims the larger glacier area and will be open to the end of summer whilst the season at Tignes will end in early August.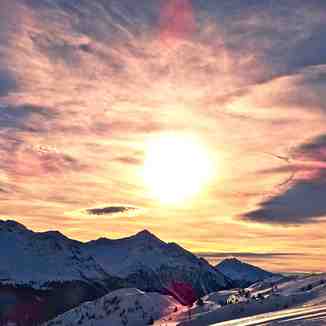 SWITZERLAND The number of areas open in Switzerland doubled; from one to two! Saas Fee re-opened for its summer-ski season on Saturday. This will continue through autumn, winter and in to Spring 2020. The area reported 20km of runs open and "perfect conditions". The resort re-joins year-round Zermatt (0/250cm) with Europe's highest slopes and biggest summer lift-served vertical. It has 15km of runs open so a little less than Saas Fee at present.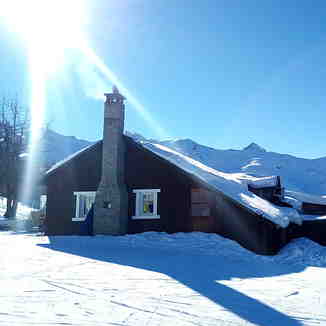 ITALY The only choices in Italy remain to be Passo Stelvio (150/350cm); still claiming the world's deepest snowpack at present, or Cervinia (0/180cm). Conditions look like they'll remain largely sunny here with temperatures ranging between zero and +10C.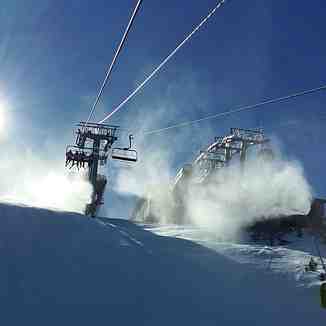 ANDORRA There are currently no ski areas open in Andorra or the wider Pyrenees. Winter sports will resume here next autumn.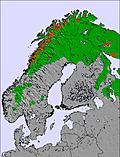 NORWAY/SWEDEN Little change in conditions in Norway where the Fonna (Folgefonn) and Galdhoppigen summer-ski areas remain open. Galdhoppigen has the colder temperatures, peaking at +5C with Fonna approaching +10C. Both report great July skiing and boarding, now often under blue skies.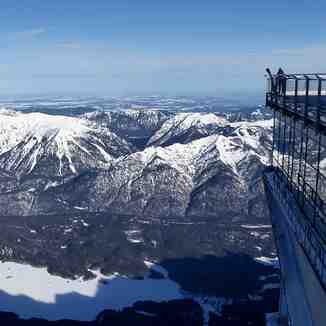 GERMANY There are currently no ski areas open in Germany, other than the country's half-dozen indoor snow centres. Outdoor winter sports will resume here next autumn.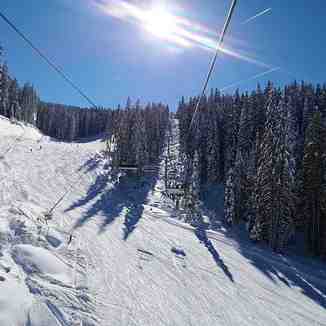 BULGARIA There are currently believed to be no ski areas open in Bulgaria or anywhere in Eastern Europe. Winter sports will resume in the region in the autumn.

SCOTLAND There are currently no ski areas open in Scotland other than the Snow Factor indoor snow centre and the country's dry slopes. That said there was fresh snow at Cairngorm and Glencoe (and possibly The Lecht - unconfirmed) this week as engineers from snow-making company TechnoAlpin made large piles of snow at each when testing their respective SnowFactory all-weather snow-making systems were working properly during the off-season. Winter sports will resume in the region in the autumn.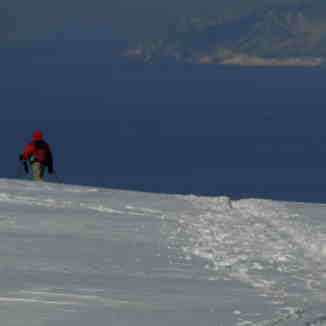 JAPAN Japan's Gassan summer-ski area (0/180cm) is still open, just about. Following the closure of the centre's chairlift accessed ski run last month, as the snowline continues to move up the slope, the Tsukiyama T-bar lift has now closed. However, the Hino T-bar lift is open to access a small area. The lift runs from 8.30am to 4.30pm but it has not been an especially good weather week with rain and thick fog at times and temperatures peaking at +15C.

USA The snowpack is diminishing rapidly as Mammoth Mountain (25/64cm), in California; down another 25cm from a week ago. Therefore, the resort made the call on Monday to abandon its plan to stay open in to August for only the third time in its nearly 80 year history. It will now close on the last Sunday of the month, July 28th. Staff have been doing a great job moving the remaining snow around to continue top-to-bottom coverage but with temperatures of 25C at the base and 20C at the summit and full sun, it can't be stretched into August. However, they have already announced the planned opening day for winter 2019-20 will be only a little over three months away, on November 9thElsewhere in the US Timberline, on Mt Hood in Oregon, is still open with a thin snow base on its permanent snowfield. The centre's Mile Park and pro-air park, as well as ski runs, are open to mid-afternoon daily. Arapahoe Basin, in Colorado, also re-opened their terrain park last weekend but have not yet announced if they will do so again next weekend.

CANADA With Whistler Blackcomb ending its five-week summer ski and board session last weekend, there are currently no ski areas open in Canada. The 2019-20 Canadian ski season should begin at the start of November, in Banff.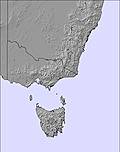 SOUTHERN HEMISPHERE WEATHER OUTLOOK After a snowy week in Australia, the skies look like they'll continue to be frequently snow-filled but just bringing small 1-5cm accumulations most days for most Aussie areas. The seven day totals are unlikely to exceed 10-15cm over the week ahead New Zealand is looking like the snowier destination over the coming week, pulling something of a 'switcheroo' with Australia (that was the snowier of the two last week). Several ski areas in the country are expecting heavy snowfall through the remainder of this week. The total could be 60-90cm by the end, particularly for centres on New Zealand's North Island. Unfortunately, the forecast is looking less promising around Queenstown (10-20cm for ski areas there). In southern Africa temperatures are expected to remain in the -5 degrees Celsius range over the coming week but with mostly sunny skies. There's no fresh natural snowfall on the horizon. Some ski areas in Chile and Argentina, in the Andes of South America, look like they could be in line for some big dumps over the coming week; in common with some NZ areas. But it's a mixed picture with some centres potentially getting more than a metre of snowfall, others only 10% of that. Chapelco and Cerro Bayo, in Argentina, and Nevados de Chillan and Pucon, in Chile, are all in line for big snowfalls. Nevados de Chillan already has the continent's deepest snow. Two of the major ski areas most in need of a good snowfall, Catedral in Argentina, and Valle Nevado, in Chile, seem least likely to get much with 5-15cm in the forecast for the next few days.

EUROPEAN WEATHER OUTLOOK After the snowy conditions up high at the weekend it looks like it will stay fairly cool (-5 to +5C) up at glacier level with the possibility of another dusting of July snow up high around Thursday/Friday, in the Alps, when rain falls down at resort level as showers move through.