スキーAustria
Austrian ski areas closing dates 2022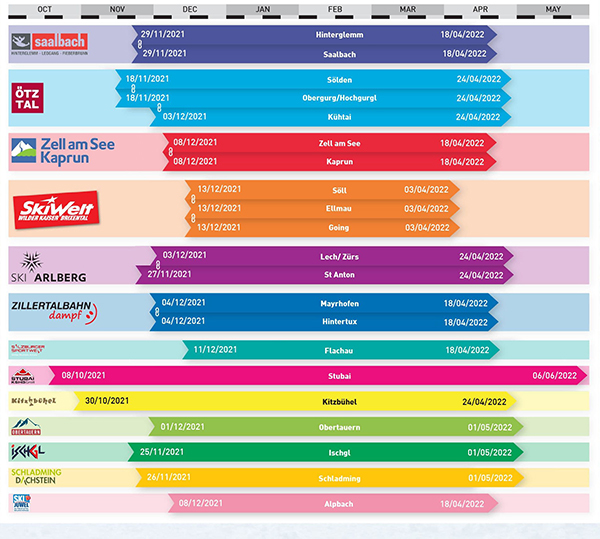 Austria:雪の最新の状態の概要
Summary of forecast snowfall and ski conditions for resorts in Austria. Fresh snow is forecast at 31 resorts. Powder is reported at 0 resorts and 0 are reporting good piste conditions.
最近の雪の観測レポート Austria
天気レーダー観察:

Snowing lightly above Sölden.

天気レーダー観察:

It is snowing lightly at altitude in Kaunertal.

天気レーダー観察:

There is heavy snow falling at altitude in Flattach.
Ski resorts in Austria reporting favourable piste conditions