世界の雪の概要
皆様が最高の雪の状態を見つけられるようにこのページを作りました。Snow-Forecast.comの現在過去未来のデータソースを組み合わせ、更にそれを定期的に更新しています。雪のまとめのページでは、全ての主要なスキーリゾートの情報を月曜日と木曜日に更新しています。世界中に存在する当サイトのレポーターがツイッターで情報を送信すれば、アイボールレポートとしてリアルタイムで更新されます。リゾートピックアップのリストには、新雪が予測され、粉雪が報告されている世界中のスキーリゾートが記載されており、そこには最新の積雪量も載せられています。

SNOW NEWS UPDATED 18 SEPTEMBER 2017

INTRODUCTION hanks to the wintery conditions of late, there is now plenty of skiing going on across Europe, including both Pitzal in Austria, and Val Senales in Italy, which opened over the weekend. More snow is forecast over the next couple of days, and conditions are likely to be very good up high as a result. France is the only one of our European Summer destinations where none of our featured resorts are currently open.
AUSTRIA Pitzal (10/30cm) opened over the weekend, taking our total number of open summer ski resorts in Austria to five at present. It was a cloudy day on Monday 18th September, with up to 13cm of snow forecast for Molltal Glacier (10/60cm), and 12cm at Solden (0/34cm). Heavy snow is expected to continue through Tuesday and into Wednesday, with the remainder of the week forecast to be largely sunny.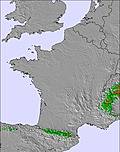 FRANCE All of our featured French ski resorts are now closed for the summer ski season.

SWITZERLAND Following their closure due to high winds last Thursday, both Zermatt (60cm) and Saas Fee (70cm) were open again on Monday, where fresh snow over the weekend has allowed for some good riding on the summer ski areas. Wintery conditions across the resorts over the next couple of days are likely to leave around 10-15cm of new snow on the upper slopes of both resorts

ITALY Passo Stelvio (5/150cm) measured a further 15cm of new snow over the weekend, and the groomed slopes looked in excellent shape on Monday 18th September. Cervinia (60cm) received a small amount of fresh snow on the Plateau Rosa area, and was running 4 lifts on Monday, whilst Val Senales (0/15cm) has finally opened for ski training on the glacier, after a summer of inactivity.

NORTH AMERICA All of our featured North American resorts are now closed for the summer ski season.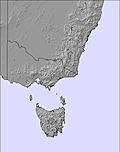 AUSTRALIA In Australia, Ben Lomond has now closed for the summer season. It was a slow start for Tasmania based resorts, but things really picked up during the winter, and all in all it can be considered a good very good season. Elsewhere, fresh snow over the weekend left up to 10cm at most of our featured resorts, and although some of the slopes are rather spring like, the conditions for the time of year are still superb. It was a sunny start to the week for most on Monday morning, but clouds are likely to roll in over the afternoon and into the evening, giving way to small amounts of fresh snow on Tuesday 19th.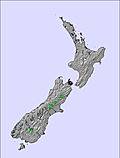 NEW ZEALAND You would be forgiven for thinking it was the depths of winter in some parts of New Zealand at the moment. There has been has been a considerable amount of fresh snow at resorts such as Mt Hutt (285/380cm), and Porter Heights (120/150cm), so much so that both were forced to closure for the day. Around the Southern Lakes, there is a chance of some sun tomorrow at Cardrona (45/115cm), Coronet Peak (20/85cm) and The Remarkables (80/125cm), but generally it looks like it will be snowing on and off all week, with mid-mountain temperatures remaining around the freezing level.

SOUTH AMERICA It was lovely sunny day in South America at both Chile and Argentina. At Las Lenas (90/150cm) the conditions are fairly spring like, and slopes soften fast in the strong sun, but elsewhere the early morning offers the chance to ski some well-groomed and packed piestes. Most of the coming week is forecast for sun, but for a small amount of snow tomorrow at Nevados de Chillan (165cm).lan (165cm).