世界の雪の概要
皆様が最高の雪の状態を見つけられるようにこのページを作りました。Snow-Forecast.comの現在過去未来のデータソースを組み合わせ、更にそれを定期的に更新しています。雪のまとめのページでは、全ての主要なスキーリゾートの情報を月曜日と木曜日に更新しています。世界中に存在する当サイトのレポーターがツイッターで情報を送信すれば、アイボールレポートとしてリアルタイムで更新されます。リゾートピックアップのリストには、新雪が予測され、粉雪が報告されている世界中のスキーリゾートが記載されており、そこには最新の積雪量も載せられています。

SNOW ALERT

INTRODUCTION Conditions in the Alps are a varied picture, with Austria once again receiving the most snow, while western Switzerland also received approximately 15cm. The Eastern Swiss, French and Italian Alps have fared worse however having not received any snow from the most recent storm. This, coupled with a rising snowline may impact some of the snow that fell over the previous two weeks. To add to the trepidation, once the current system over Austria moves off, current models show no more snow on the horizon until the end of the month.
AUSTRIA As we are entering the start of the winter season, there seems to be a trend that the Austrian resorts are experiencing fantastic snow conditions for this time of year. With this being the case, more resorts have opened over the weekend, such as Obergugl (50cm/150cm), which is experiencing great conditions, with even more snow being forecast over the next two days. The Kitzsteinhorn in Kaprun (35cm/200cm) and Kaunertal (104cm/210cm), has had the best of the snow, with both resorts boasting over 200cm snow depths with the former predicted to receive another 50cm. A few more resorts will be opening over the next few days such as Ischgl (20cm/60cm) which is scheduled to open on 23rd November. Additionally, SIlvretta Montafon (10cm/90cm) will be opening 22nd November. More snowfall is expected in Zauchesnee (36cm/70cm), Zell am Ziller (40cm) and Zell am See (5cm/73cm) being forecast 25cm, 2cm and 40cm respectively. On the weather front, as a whole for today and tomorrow it is cloudy with potential snow falling. From Wednesday until the weekend, milder weather is being forecast.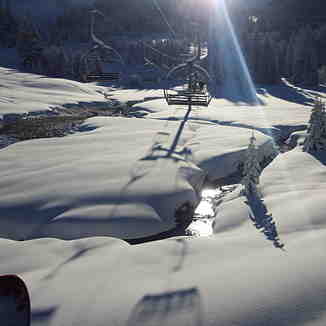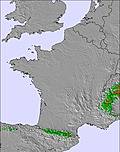 FRANCE Val Thorens (60/70cm) has joined Tignes (35/80cm) in early openings, reporting an impressive 13 lifts open due to large amounts of early snow, including runs back into resort. Tignes remains restricted to operations at the top of the mountain around the glacier. Conditions however do not look promising going forward, with no snow on the horizon at all and a rising snow line, making it unlikely any resorts will now be opening in the near future.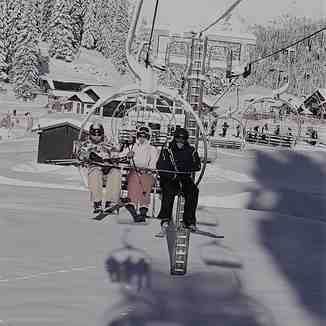 SWITZERLAND The winter season is now well and truly underway in Switzerland. There was fresh snow over the weekend on the 19th November, providing some excellent early season conditions, and we are seeing more resorts starting to open as we move towards December. Great riding conditions are available on the upper slopes at Engleberg (30/215cm), where 15cm of fresh has been measured in the last 24 hours. Off piste there are plenty of powder stashes to be enjoyed, but take care as early season hazards do still exist. Up on the glacier at Gstaad (15/140cm) there was 6 groomed runs to choose from on Monday, and since the resort opened last week the area has continued to build upon its strong start to the season. Over in the Jungfrau region, skiing is underway at weekends only at Wengen (20/60cm), with continuous operation at the resort to begin form 2nd December. Murren (15/200cm) will be open for weekends from 25th November. Looking to the week ahead, the weather looks stable and sunny for the most part. Sunday 26th November is the next expected snow date, with light dustings being predicted for a number of our featured resorts.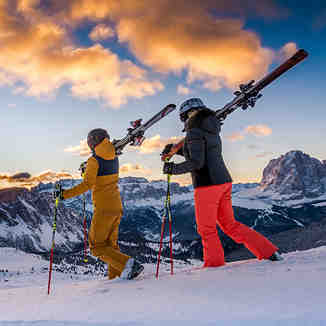 ITALY In Italy, we are still limited to three resorts, one of which, Val Senales (30/100cm) is temporarily closed, while Cervinia (5/110cm) and Passo Tonale (30/100cm) continue to offer only limited skiing. Conditions at least are sunny and pleasant, with lower winds, clear skies and mild temperatures. Heading into the week, there is no snow on the horizon, with clear skies for the foreseeable future, at least until the next weekend.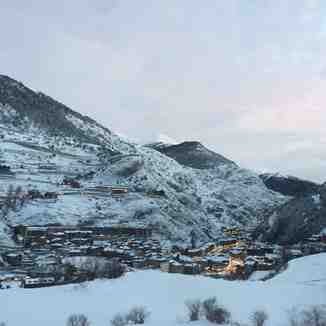 ANDORRA There is currently no skiing at any of our featured Andorran resorts.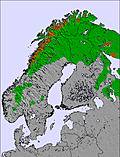 SCANDINAVIA All three of our featured Finnish resorts: Levi (20cm), Ruka (60/90cm) and Yllas (30cm) are now open for the season. Yllas was the latest to open on the 17th November, and on Monday was running 7/28 lifts across 5 open slopes. The three resorts are all expecting fresh snow to start off the new week, but Levi and Yllas in particular are the resorts to keep an eye on, with current forecasts predicting 19cm and 29cm respectively before the day is out. In Norway more lifts are now open in Lillehammer (0/50cm), with the number spinning now sitting at 9/51. Trysil (10cm) continues to offer skiing on three groomed slopes, but much of the base remains the product of early season snowmaking. Are two Swedish resorts: Are and Salen, are yet to open for the winter season.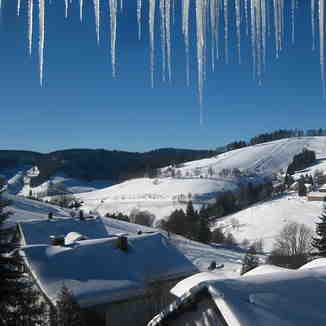 GERMANY In Germany, Feldberg (10/25cm) is the only open resort, currently only operating a single lift, with conditions currently rather overcast and grey. No snow is currently forecast, current cloud cover will give way to clear skies by midweek, though there is a risk of rain by the weekend.

EASTERN EUROPE There is currently no skiing at any of our featured Eastern European resorts.

SCOTLAND There is currently no skiing at any of our featured Scottish resorts.

USA In California, Mammoth (12/91cm) received a massive six feet (192cm) of snow fall on the summit on Friday, providing a massive amount of fresh powder, while Squaw Valley (71cm) has opened as of the 17th, offering 7 lifts and a large amount of fresh snow. Colorado received a good amount of snow over the weekend, most heavily on the 18th with resorts such as Aspen benefitting the most. On the east coast, Mount Snow (33cm) received its first natural snowfall of the season, as did Sunday River (41cm) and are expanding the number of runs open. The forecast currently shows little more snow on the way, with many resorts across the country expecting clouds for the next couple of days giving way to clear skies in many places for the remainder of the week, including very mild temperatures.

CANADA Much of Canada continues to be receiving consistent, though light snowfall. Whistler (202cm) is now open, boasting a huge early season base thanks to recent snowfall, currently operating 6 lifts, and further snowfall forecast on Tuesday 21st November. Elsewhere, the three Banff resorts have continued to receive snowfall, slowly growing their bases and allowing some more lift openings in Sunshine Village (185cm) and Lake Louise (78/89cm), while Marmot Basin (70cm) has already received another 12cm overnight. Heading into the new week, mild temperatures will impact future snowfalls, with the risk of rain falling on the lower resorts, especially on Wednesday and Thursday. Other, principally Marmot Basin are more likely to have clear skies and far lower temperatures.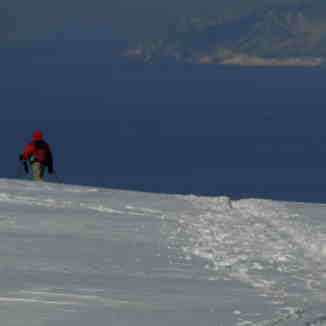 JAPAN There is currently no skiing at any of our featured Japanese resorts.g at any of our featured Japanese resorts.